Braun MQ9 Product Launch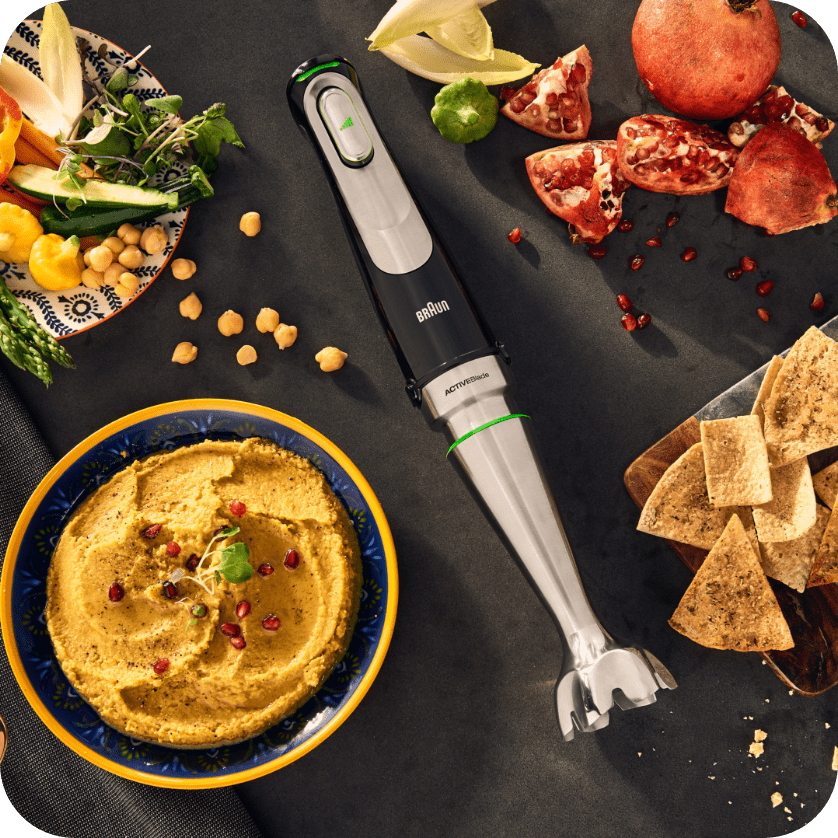 The Task
Braun's new MQ9 hand blender was a game changing product that needed a full suite of supporting imagery, powerful messaging and consistent branding. From social media, to product packaging, in-store POS and retailer websites, the MQ9 needed to stand out as the best choice for home chefs who want a hand blender designed to tackle the toughest ingredients.
Start at the Core
RITTA began by creating a messaging matrix that we call Core Messaging and Key Visuals (CMKV). From top line messaging to feature captions and their accompanying images, this document assured a consistent brand message for all of Braun's marketing initiatives for the MQ9. It also streamlined the creation of future projects with tight turnarounds.
On Location and Behind the Scenes
RITTA worked closely with food stylists, photographers and set designers weeks before the shoot. Extensive pre-production guaranteed that day 1 of the shoot we were ready to hit the ground running. With an aggressive shot list on multiple sets, we created assets to support the launch and beyond, in just 5 days of shooting.
The final result
RITTA paired exquisite photography with strategic, on-point messaging for an extremely successful launch for Braun.